Models of the Viatti winter tires line-up with asymmetric non-directional tread pattern (the left and the right side of the tread has different design and geometry of blocks and sipes):
The outside and the inside of these tyre models have different functions, and the asymmetric pattern allows to implement solutions improving the performance of the tyre - in particular, stability, steerability, as well as dynamic and braking properties.
In the process of designing the asymmetry pattern solutions are multi-calculated with special software to obtain an optimum contact spot and even contact pressure distribution. The tyre aquaplaning resistance, self-cleaning of the tread pattern, and other important winter tyre parameters are modeled in the same way. All prototypes are tested on the test site and get their steerability, braking distance, noise level, and other parameters evaluated. It includes safety tests for driving on the icy or snowy road. And mass production of the tyre line-up starts only when the tyre gets positive test results.
Most of the world leading tyre companies also have a large number of asymmetric non-directional models of both summer and winter tyres in their range.
Information about car drifts caused by the grip difference of the tyres installed on the right and on the left, appeared in the Web now and then, is an empty shell, because they have the same grip coefficients on all kind of surfaces. Tyre drifting depends more on a construction of the tyre, but not on a tread pattern. Besides, force vectors of the angular and cone effects (depending on a tyre construction) are constantly directed, and when you install the tyres on your vehicle correctly (observing the rules of "Outside" and "Inside") vectors of these forces become multidirectional that adds stability to the vehicle when driving.
Schemes of the correct installation of tires Viatti with the asymmetric drawing of a protector on the car are given below. The correct installation of tires with observance of inscriptions on sidewalls (outside – outer side, inside – inside) guarantees safe and comfortable operation of tires. Installation of winter tires Viatti Brina with the asymmetric drawing of a protector.
Below you can see diagrams of correct installation of Viatti tyres with asymmetric tread pattern. Correctly installed tyres with observance of markings on sidewalls ("outside" and "inside") guarantee safe and comfortable using of your tyres.
Installation of Viatti Brina winter tyres with asymmetric tread pattern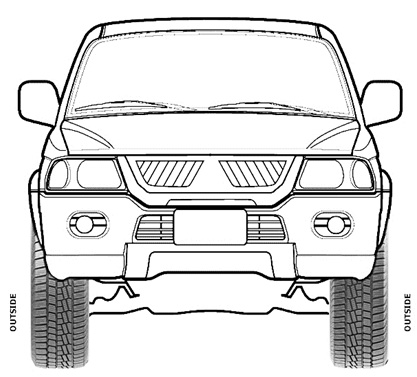 Correct installation of Viatti Brina Nordico asymmetric tyres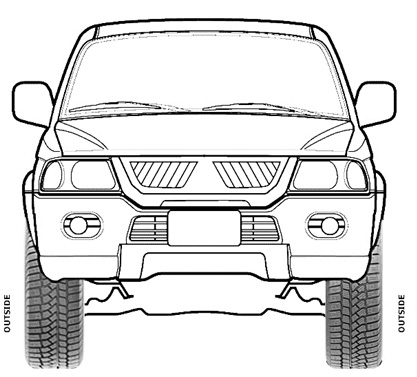 Guide for correct installation of Viatti Bosco Nordico/Viatti Bosco S/T asymmetric tyres